Linkdev
Link Development is a global technology solutions provider leading the digitalization of private and public sectors.
We drive the business transformation of our customers by delivering integrated, inventive and digitally productive experiences that blend cloud, analytics, mobility, smart services, Dynamics 365 - CRM, infrastructure, IOT, and others.
We help our customer take the digital leap from strategy to realization. We provide digital strategy and roadmap consultancy; build immersive, exciting customer experiences; create business transformation platforms and deliver sustainable business optimization solutions.
Along the customer's business journey; we consult, develop, customize, implement, integrate, R&D, host, support and provide onshore/offshore, high-quality solutions that induce a young, new productive spirit for customers and their stakeholders.
We grow thanks to our leadership and teams of crafty minds who envision business, navigate the digital world and create an open link to the digital of today and tomorrow. We progress with the ability of every certified expert to uptake challenging missions, think as one unit, and deliver straightforward solutions that inspire.
We believe that the primary role of technology is to create a digitally productive world. Therefore, we are driven by a passion to build solutions, initiatives and programs that digitally empower, connect and transform the lives of employees, students, citizens, entrepreneurs and other stakeholders in the IT community at large.
We are also a multi-award winner with our +20 years of expertise, +600 professionals and thousands of successful engagements across different industries such as Governments, Real-Estate, Healthcare, Telecom, Finance & Banking, Aviation and Education.
We are partners with leading software solutions providers around the globe to provide our customers with an even more comprehensive portfolio of offerings. Our partners list include: Microsoft, K2, AvePoint, Informatica, esri, OutSystems, Nintex, verba, Aquia, Sitecore, Unite4, IdeaScale, RealDolmen, ODC, Sonus, proMX, Veeam and Dell.
We are a Microsoft Regional SI (System Integrator) Partner, Certified CSP (Cloud Service Provider), with multiple Gold and Silver Microsoft competencies such as Gold Project and Portfolio Management, Gold Application Integration Partner, Gold Cloud Platform Partner, and Gold Cloud Productivity Partner. A winner of the 2016 Microsoft Egypt Partner of the Year and 2016 Finalist in the Open Source on Azure awards, we are also a 2015-2016 Microsoft Dynamics Certified Public Sector Partner in MEA; as well as a consecutive winner of 2016, 2015 and 2014 Dynamics Inner Circle and President Club awards.
Founded in 1996, we operate in +24 countries through five offices in Egypt (HQ), UAE, KSA and Italy. Link Development is an A15 company. It is ISO 9001:2015, ISO/IEC 27001:2013, and ISO/IEC 20000-1:2011certified.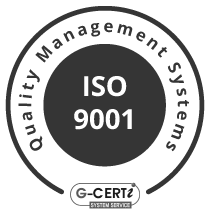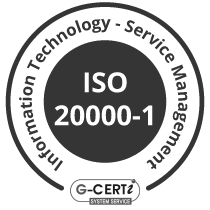 sidebar